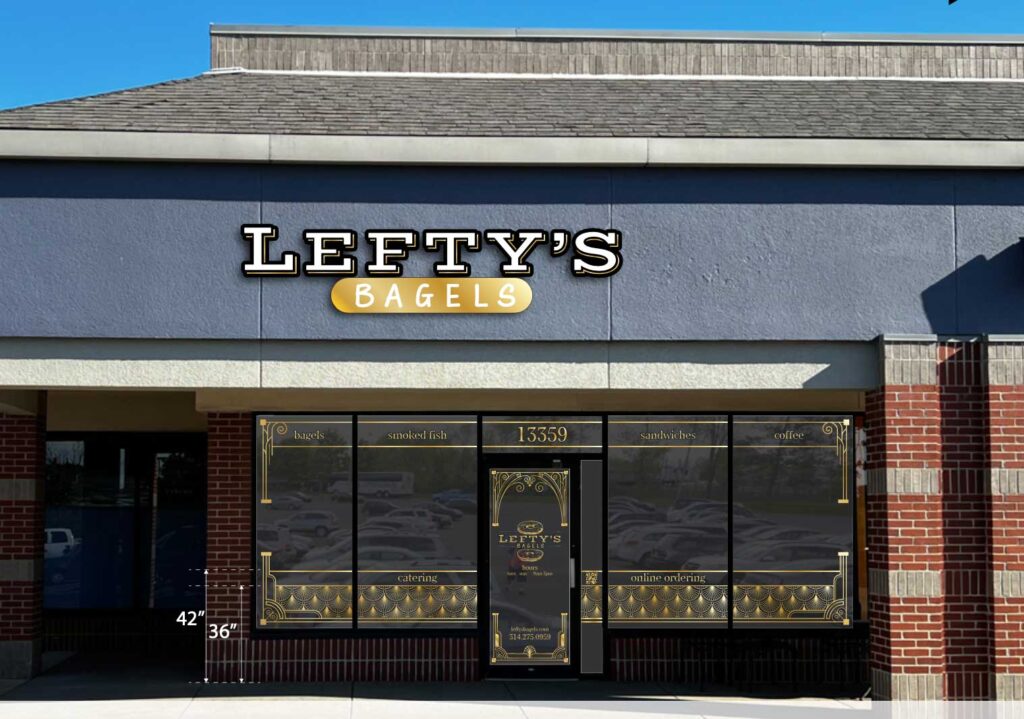 Come nosh on the best bagels in St. Louis! Lefty's Bagels is a one of a kind bagel café with amazing food and service. Our bagels are made in the traditional New York style of kettle boiling and baking. We use simple high-quality ingredients to make a remarkably great bagel. Established in 2021 by brothers-in-law Scott Lefton & Doug Goldenberg, Lefty's is a locally owned family business.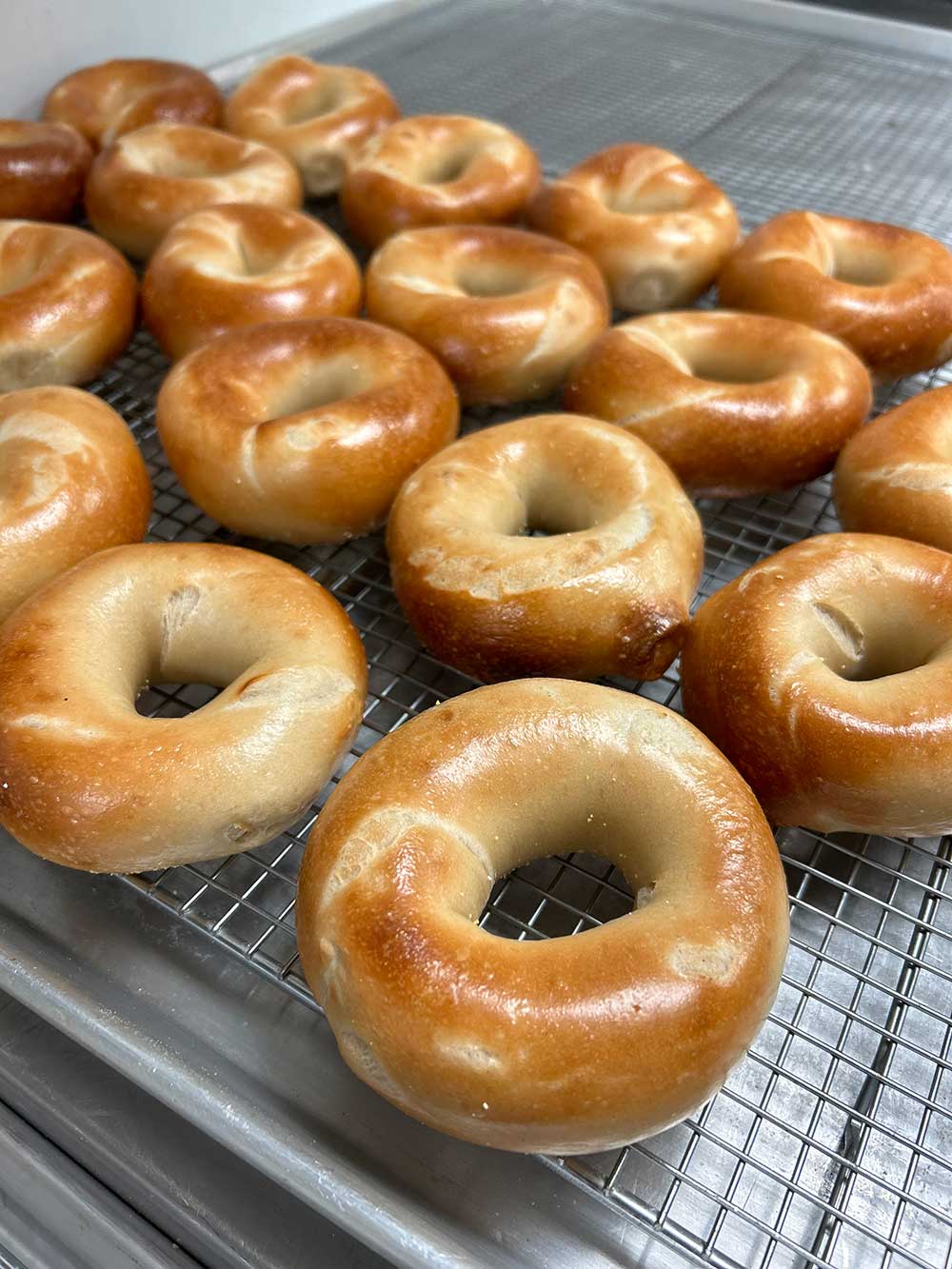 Our bagels are vegan, peanut/tree nut free, and certified kosher. Sorry, not gluten-free – yet.
Bagels are meant to be eaten as soon as possible. Store in an air-tight plastic bag or container for no longer than 24-48hrs. Freeze in sealed bags for longer term storage.

Best bagels in the area. Maybe the only really good bagels around here? Wish I could buy them somewhere closer to the city though
Joshua Wilmsmeyer
2022-08-16
Really good. They open at 9am. There will be a line forming at 8:30. These are good bagels. The baker's are also the counter staff. The "restaurant" is a bakery that actually hosts many different shops' food. Lefty's is just the Saturday morning takeover.thwse are not the best bagels that I have ever had. They are the best within a 20 minute drive, though!
Stuart Federman
2022-07-17
Christine Statler
2022-07-03
Authentic NY style bagels! A little overbaked but delicious!
Lefty's bagels are unparalleled - they have incredible flavor with an absolutely perfect chew. The plain are my favorite, but every flavor is delicious.
The best bagel I've ever had in Saint Louis. A crunchy outside with a soft and tasty inside. Toast one up and see what I mean!